Prosthesis
The importance of prosthetic dentistry is increasing due to the rapid development in the field of materials sciences, which has introduced new restorative materials for reconstructive medicine. In our Dentistry and Oral Surgery Clinic in Budapest we offer permanent soultions for all kind of dental problems. We begin our treatments with thorough examination and dental hygiene treatment in order to prevent the usage of removable dentures.
Procera and zirconium crowns: metal-free, aesthetic restoration
The Implantcenter Dentistry and Oral Surgery Clinic's novelty: our dental machinery has been developed with the co-financiation of the European Regional Development Fund, using CAD/CAM technology to provide a range of dental restorations, including zirconium crowns.
Zirconia crowns are made of zirconia or zirconium oxide. With the development of zirconia we have the option to provide metal-free crowns. It has several advantageous properties which makes it very suitable for dental crowns.
Advantages of zirconium crowns
allergy-free
translucent appearance
outstanding aesthetics
blends well with the natural teeth color
adequate strength and durability
a metal free option

Due to the characteristics of the zirconium-dioxide frame, zirconium crowns fit the neck of the tooth and the surface of the gum perfectly.
Daily oral hygiene and regular medical check-ups help prevent periodontal disease.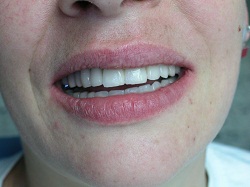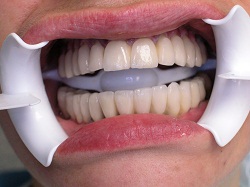 Testimonials
Dear Attila,
Thank you all for all the care and kindness you showed me while I attended your clinic. You are a darling man. I was sorry I wasn't able to say goodbye and thank you. My teeth look as if they had always been there. I think I will have to charge for views.

Best wishes for Christmas and the New Year.

Mel W.