Best of Budapest
Best of Budapest is an independent qualification system that was created by Budapest Week Publishing in 1993 for the purpose of maintaining quality. Partners featured in our publications and our web site are chosen by us from the best in Budapest. They have proven over the years that they are worthy of the recognition on the basis of their performance in the catering and service sectors.
The Budapest Week Publishing asks their readers, business partners and publishing commitee every year since 1993 about what they think which national company grants the best services. According to these votes and strict control of publisher, the award is given to the best companies every year.
Best of Budapest awards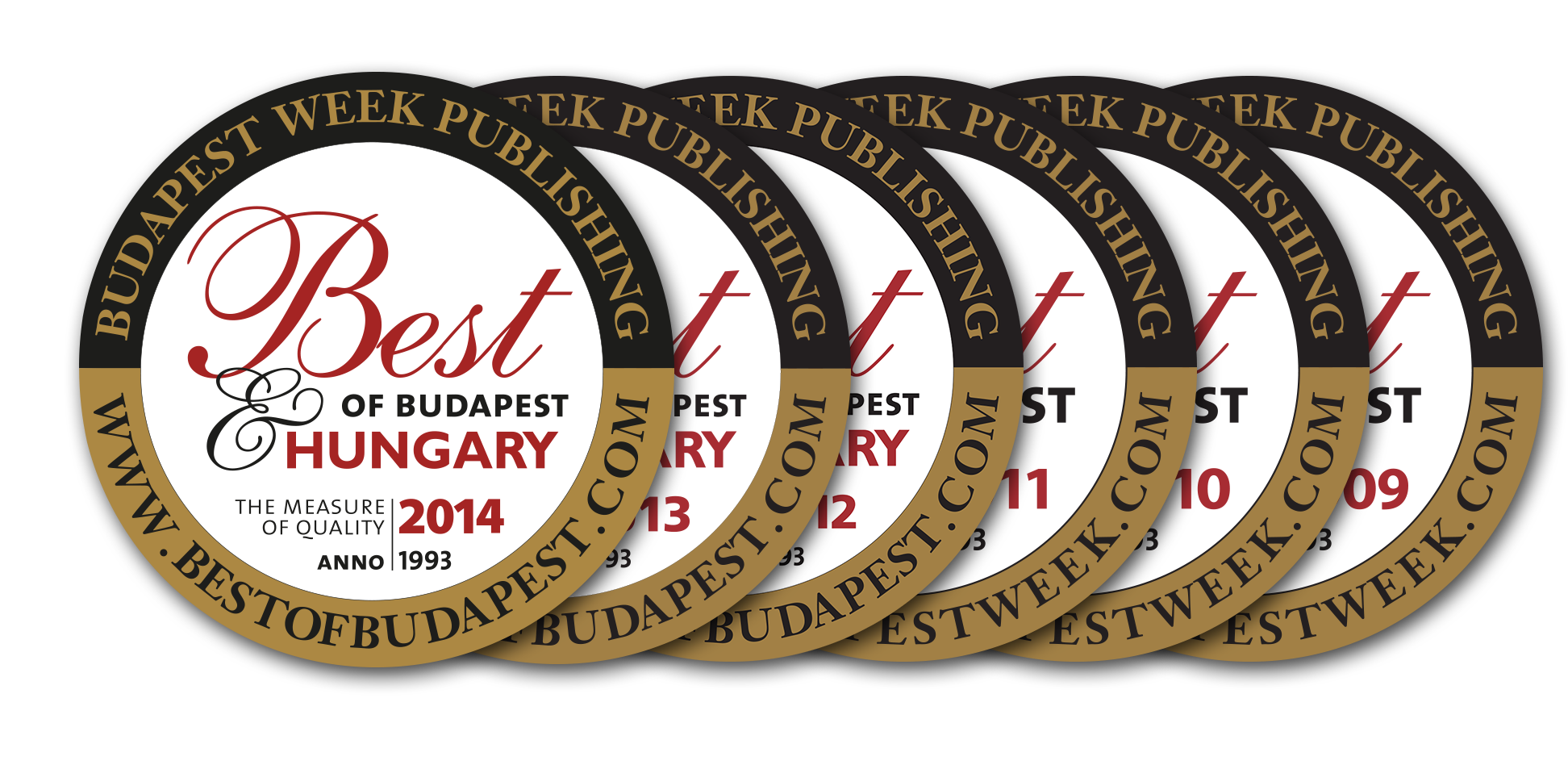 Receiving Best of Budapest awards
Testimonials
Dear Dr Attila Kaman,
Prior to my visits to Hungary, our host had arranged an appointment for me at your Dentistry and Oral Surgery in Budapest. This resulted in me meeting you and your colleagues for an examination of my teeth and a quotation for proceeding with dentistry work in Budapest. It is now 2 years since my dental implants were completed and I want to thank you most sincerely for your wonderful skills and the fabulous job that you accomplished with my teeth, together with you super personality and great discussions. During my treatment I met Dr Hamori Arpad on numerous occasions, the latest check-up and clean taking place in March, 2018. It was following this examination that Dr Arpad commented that the x-ray showed that my teeth looked as though they had just been fitted. It was then that I realised that I had not thanked you before, so I want to extend huge gratitude to you all, Dr Kaman, Dr Hamori and all your colleagues, for your top professionalism, your care and kindness and for making me so grateful in having such a good mouthful of teeth in my 88th year!
Thank you all very much.
Yours most sincerely
J. Aled G.
27th March 2018