Best of Budapest
Best of Budapest is an independent qualification system that was created by Budapest Week Publishing in 1993 for the purpose of maintaining quality. Partners featured in our publications and our web site are chosen by us from the best in Budapest. They have proven over the years that they are worthy of the recognition on the basis of their performance in the catering and service sectors.
The Budapest Week Publishing asks their readers, business partners and publishing commitee every year since 1993 about what they think which national company grants the best services. According to these votes and strict control of publisher, the award is given to the best companies every year.
Best of Budapest awards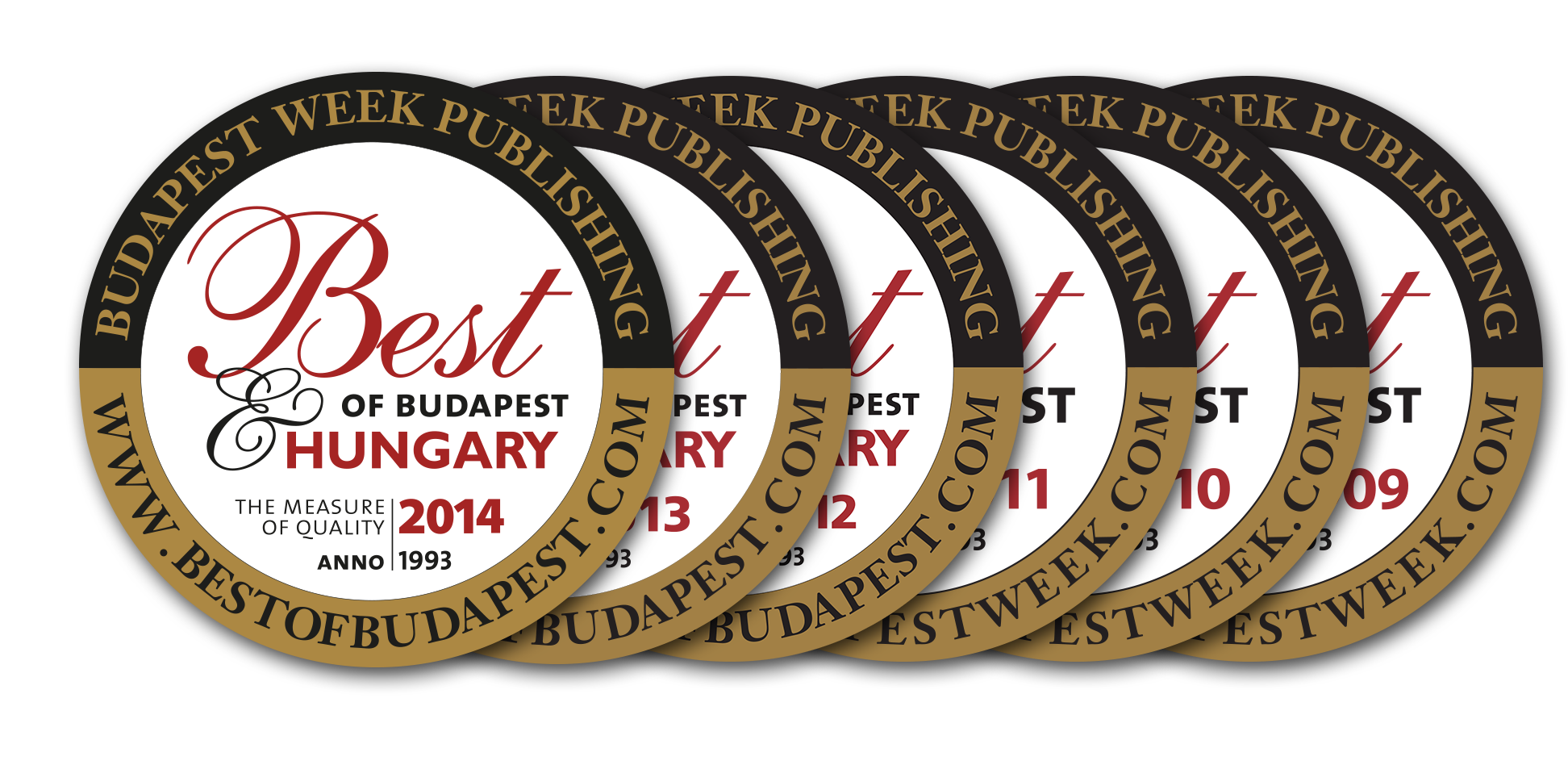 Receiving Best of Budapest awards
Testimonials
This was the best experience of my life from my arrival till my departure if we can say that about a dental clinic. Despite of being extremely busy, the kind reception lady was patient and attentive with all the assistants together. I would only say this about my oral surgeon: he extracted all (I mean all) of my wisdom teeth and I had no pain at all. Everybody was at the highest level both professionally and personally. One of the most organised places I have recently seen. Thank you.
B. Barbara