Inlays and onlays
In case there are some missing parts on the surface of the tooth/ there is a hole in it which cannot be restored aesthetically by using dental fillings, then we apply inlays/onlays.
What is inlay and onlay?
Inlay
Inlays are special dental fillings which are suitable for the restoration of the biting surface of molars.

Onlay
Onlays are partial crowns which are necessary when not only the biting surface of the tooth is damaged, but also the lateral parts and edges of it.
How are inlays and onlays made?
In case of inlays, after the initial consultation, a hole is prepared in the tooth by the dentist who takes an impression and sends it to the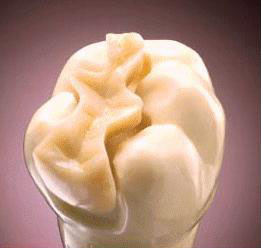 technical laboratory.
In case of onlays, the procedure differs in that the tooth is filed down before taking the impression.
At our in-house laboratory at Implantcenter Budapest, we use the most modern materials to make inlays and onlays for our patients. Technicians choose the matching coloured material to provide the most aesthetic results. The procedure of making inlays/onlays in the laboratory usually takes 3-5 working days.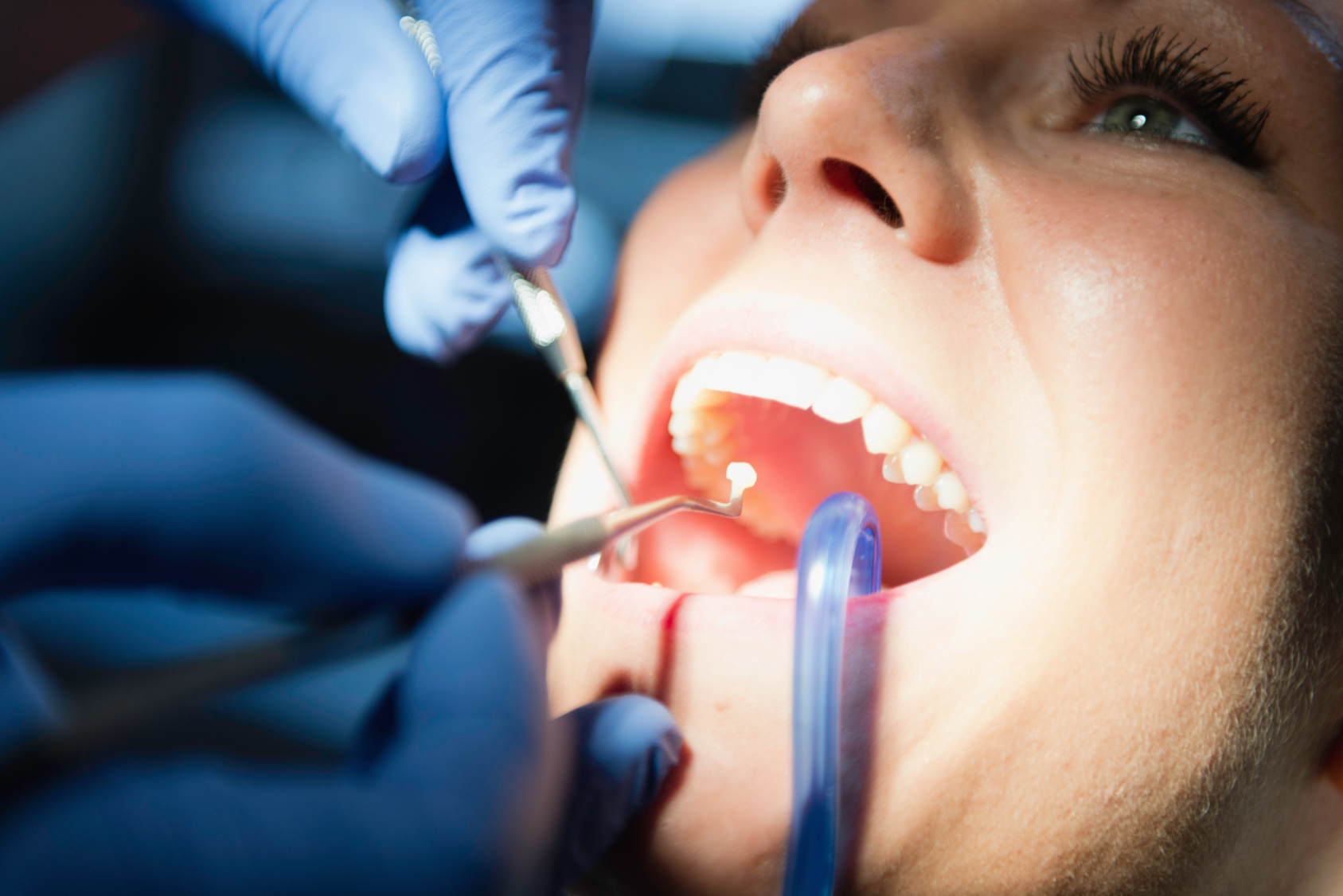 During the next dental visit the dentist inserts the inlays/onlays using a special adhesive to reproduce the patient's self-confident smile and restore chewing functions.
Advantages of inlays/onlays
non-allergic
stable, long-lasting and abrasion-resistant solution
colour and shape perfectly matches own teeth
no colour change in the long-run, only with own teeth material parallelly
even seriously damaged teeth can be saved using onlays
Material of inlays/onlays
They can be made of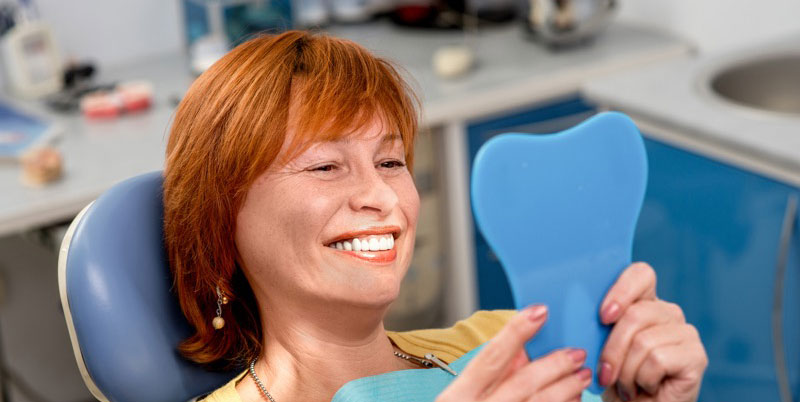 porcelain ceramics
plastic
precious metals (eg. gold).
The type of the material used depends on the needs of the patient and the suggestion of the treating dentist.

Testimonials
Dear Dr Attila Kaman,
Prior to my visits to Hungary, our host had arranged an appointment for me at your Dentistry and Oral Surgery in Budapest. This resulted in me meeting you and your colleagues for an examination of my teeth and a quotation for proceeding with dentistry work in Budapest. It is now 2 years since my dental implants were completed and I want to thank you most sincerely for your wonderful skills and the fabulous job that you accomplished with my teeth, together with you super personality and great discussions. During my treatment I met Dr Hamori Arpad on numerous occasions, the latest check-up and clean taking place in March, 2018. It was following this examination that Dr Arpad commented that the x-ray showed that my teeth looked as though they had just been fitted. It was then that I realised that I had not thanked you before, so I want to extend huge gratitude to you all, Dr Kaman, Dr Hamori and all your colleagues, for your top professionalism, your care and kindness and for making me so grateful in having such a good mouthful of teeth in my 88th year!
Thank you all very much.
Yours most sincerely
J. Aled G.
27th March 2018