X-Rays
Digital X-ray:a new imaging method used in dentisry. A small sensor unit sends pictures to a computer to be recorded and saved.

Advantages of digital radiography:

immediate viewing of images: This is highly desirable during most procedures but especially during implant procedures, endodontic root canal therapy and post placement,
crown and bridge restoration seating, and patient education.
enhancement of images
retake of images
data storage
patient education
decreased radiation
elimination of chemicals and dark rooms

Panoramic X-rays show a broad view of the jaws, teeth, sinuses, nasal area, and temporomandibular (jaw) joints. These X-rays do not find cavities but do show problems such as impacted teeth, bone abnormalities, cysts, solid growths (tumors), infections, and fractures.
Periapical X-rays show the entire tooth, from the exposed crown to the end of the root and the bones that support the tooth. These X-rays are used to find dental problems below the gum line or in the jaw, such as impacted teeth, abscesses, cysts, tumors, and bone changes linked to some diseases.
Computed tomography, otherwise known as CT scanning, shows the body's interior structures as a three-dimensional image. This type of X-ray is used to identify problems in the bones of the face, such as tumors or fractures.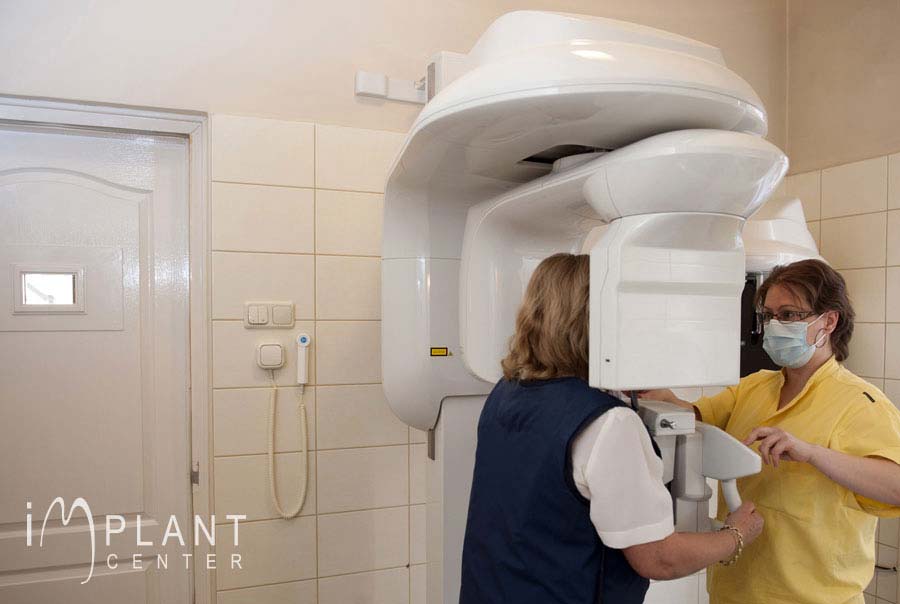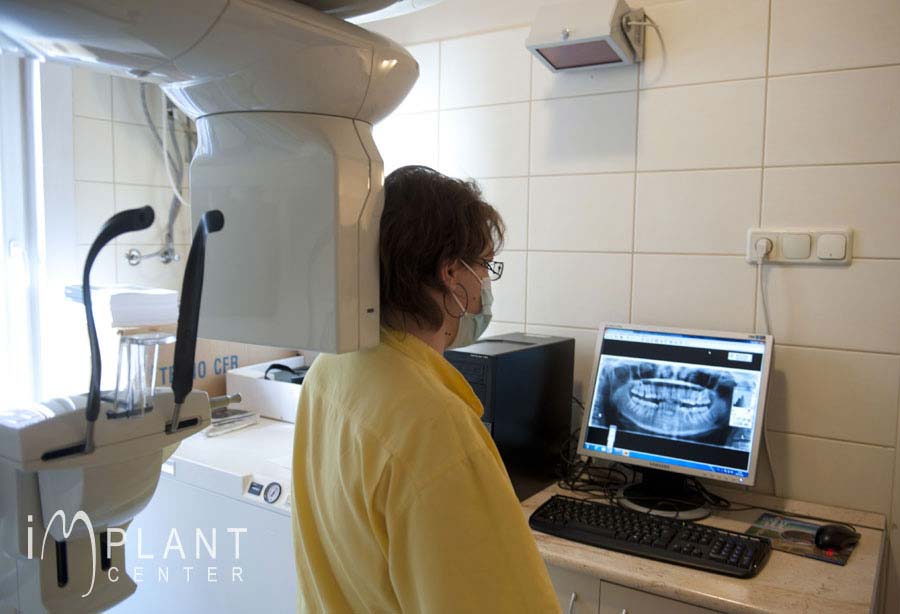 Testimonials
From my first consultation to my final check up some 16 months later, ImplantCenter has excelled in all areas of my extensive surgery. ImplantCenter operates a world class service that is reflected in each of their staff, from the administrative staff and surgical assistants through to the surgeons. They provide a level of care, attention and skill that is so important to a patient undertaking a life changing operation such as mine. I cannot thank or recomend the ImplantCentre enough, truly outstanding.
Paul S