X-Rays
Digital X-ray:a new imaging method used in dentisry. A small sensor unit sends pictures to a computer to be recorded and saved.

Advantages of digital radiography:

immediate viewing of images: This is highly desirable during most procedures but especially during implant procedures, endodontic root canal therapy and post placement,
crown and bridge restoration seating, and patient education.
enhancement of images
retake of images
data storage
patient education
decreased radiation
elimination of chemicals and dark rooms

Panoramic X-rays show a broad view of the jaws, teeth, sinuses, nasal area, and temporomandibular (jaw) joints. These X-rays do not find cavities but do show problems such as impacted teeth, bone abnormalities, cysts, solid growths (tumors), infections, and fractures.
Periapical X-rays show the entire tooth, from the exposed crown to the end of the root and the bones that support the tooth. These X-rays are used to find dental problems below the gum line or in the jaw, such as impacted teeth, abscesses, cysts, tumors, and bone changes linked to some diseases.
Computed tomography, otherwise known as CT scanning, shows the body's interior structures as a three-dimensional image. This type of X-ray is used to identify problems in the bones of the face, such as tumors or fractures.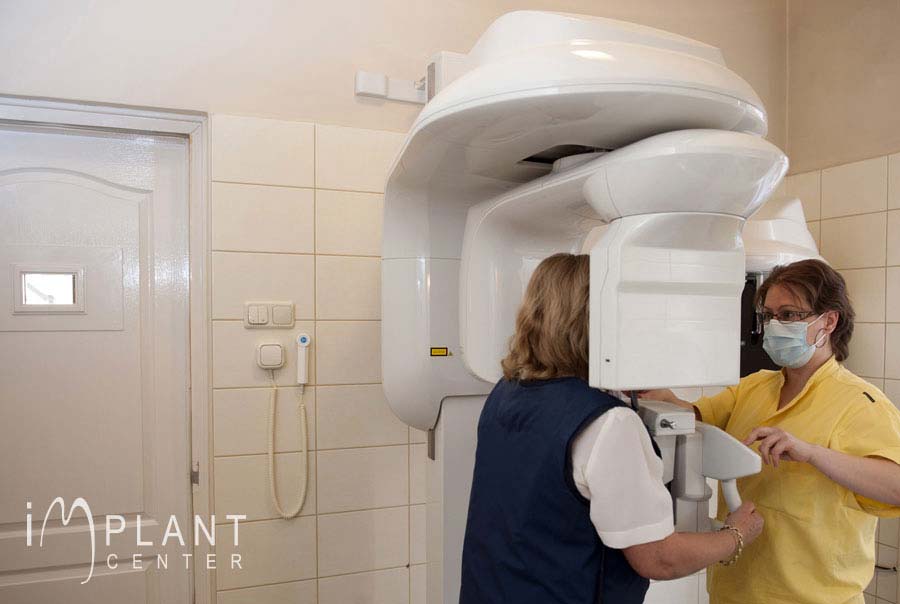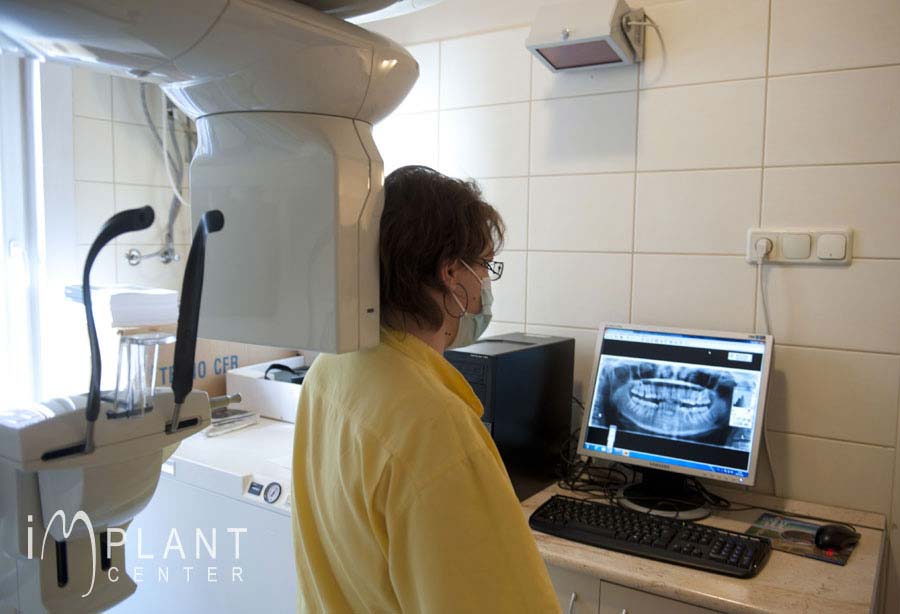 Testimonials
An enormous thank you for doing all the planning to make our appointments happen. It took a while but we got there in the end. A very humble thank you to Dr Kaman and Dr Nemeth, whom I already consider to be my angels for the work they have done on both Steve and myself, absolutely fantastic. When we talk to people we have only praise and recommendation for them and the team. THANK YOU from the heart. When I look at us both it's as if it was 28 years ago when we got married (well the teeth part) Gorgeous!!!! As our wedding anniversary was spent in Budapest, we truly appreciated Dr Kaman and Dr Nemeth acknowledging it.
The whole visit went very well under difficult circumstances, and we very much appreciated all the care and hard work from everyone involved.
Annette and Steve W.